Partial Reflective Coatings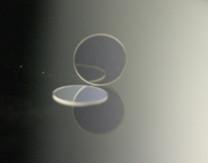 Partial Reflection (PR) coatings provide attenuation functions and are generally applied to output mirrors of laser cavity. Our company can design the PR coating with reflectance from 10% to 99.7% to achieve the desired performance.
Wideband PR coatings are typically used at 45 degrees angle to the beam splitting of wideband light, such as 50/50,40/60,30/70 with error at around 5%.
There is a kind of super wideband PR coatings that can split beam in a wide light region from UV, visible to infrared. This coating is widely used in optical components.
Factory Standard – Contact us for manufacturing limit or custom specifications.
Substrate: fused silica, BK7
Surface Figure: < λ/10 @ 632.8nm
Surface Quality: 40-20
Coating Material Electron beam deposited dielectric multi-layers
Chamfer: 0.5mm, 45°
Incident: 0°,45°
Clear Aperture: > Central 85% of diameter
Rear Surface AR Coating R<0.2%
Single Wavelength PR Coatings: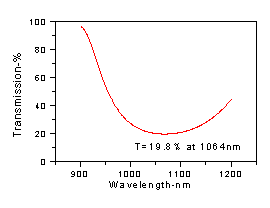 Wavelength (nm)
Residual Reflectance
190nm-10.6μm
10±2%,20±3%,30±3%,
40±3%,50±3%,60±3%,
70±3%,80±3%,90±2%,
95±1.5%,98±1%,99±0.5%
---
Please contact our sales engineers for your custom Partial Reflective Coatings solutions today.
Call us to find out more about our services at +1 732-321-6915 or our design services team info@shanghai-optics.com directly for free initial technical consultation.
Our Optics, Your Vision!