Company Profile

---
Our Commitment to Excellence
To help users reach beyond their imaging and design limitations through our innovative optical imaging technology. We want to lead, empower and unite our team to become the most trusted and knowledgeable source of custom lenses and optical components. We accomplish our mission by setting the highest standards in service, reliability and quality in our industry.
---
Shanghai Optics
Over 60 years of optical design, optimization and manufacturing experience.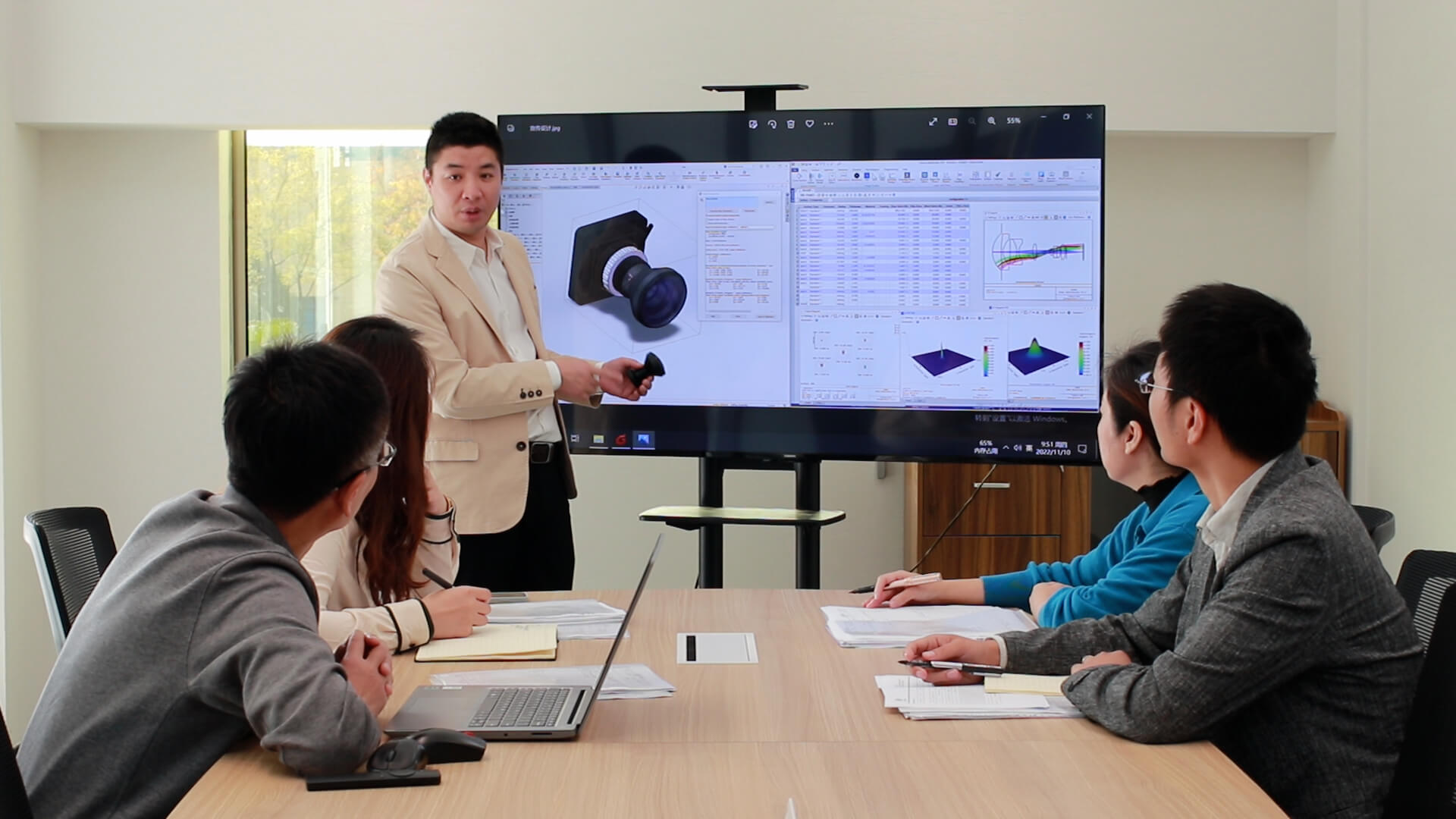 We are the leading custom optics supplier of photonics products including high precision optical components, lens systems, and opto-mechanical assembly – UV, VIS, NIR and SWIR applications. We serve OEM customers in the biotechnology, pharmaceutical, defense, industrial, commercial and research industries in North America and worldwide.
From rapid prototyping to high-volume production, SO offers a full spectrum of design and manufacturing expertise including our state-of –the-art metrology equipment to ensure optical performance. Our expert engineering team can optimize optical systems with in-depth Design for Manufacturing (DFM). We have years of experience in custom lens design and optical precision assembly, which enables us to bring our clients top quality products with cutting edge functionality in the most cost effective way.
With our business experience in the photonics industry, Shanghai Optics has supplied clients worldwide with top quality optics that have resulted in remarkable savings for them.
---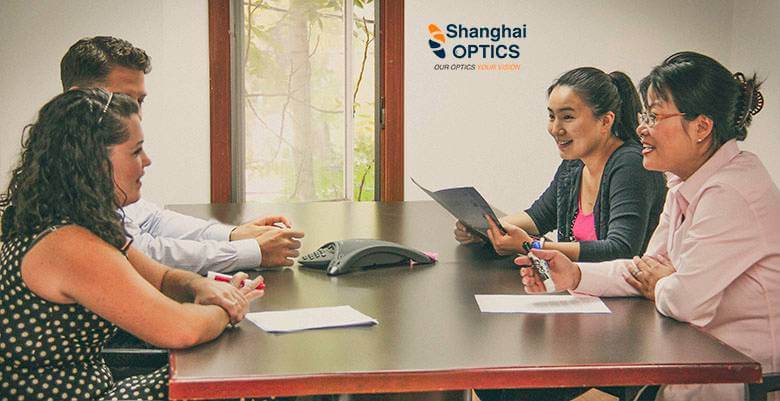 Additionally, for 20 years our US Headquarters is the center of our operations with a reputable and successful Sales and Sales Support team. We are established professionals with many years of business experience in the U.S. We have the capabilities and experience to exceed our customer's expectations by providing custom optics delivered on time with the highest quality, great service and competitive price.
---
Our Sales Team is experienced and knowledgeable – an added value to our customers by identifying what is important to various customers and offering solutions for their product designs or needs. Our team is very passionate, dedicated, and committed to establishing relationships and working with PhDs, researchers, engineers, scientists in the field of Defense, Security, Industrial, Aerospace, Bioengineering, and Pharmaceutical Industries worldwide.
Our goal is to optimize your design with manufacturing input to bring your visions to life!
---
Quality Services
DFM – Design for Manufacturing Input
Optical System Design – Component/Lens System/Instrumental
Optical System Assembly and Sub-assembly
Optical Design Optimization
Custom Optics Fabrication
Reverse Engineering
Cutting Edge Advantages
Competitive Prices
Quality ISO:9001-2015 Registered
Short Lead Times
Rapid Prototyping
Creative Solutions for Lens Design and Optimization
100% Satisfaction Guarantee
Complete Box Build Solutions
---
We are proud to be members of: