Glass Domes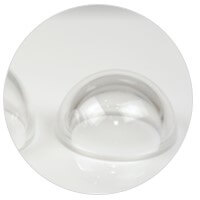 Glass Domes are ideal for commercial applications requiring a protective boundary between two environments. Performing as windows, these glass domes allow you to easily protect electronic sensors or detectors without sacrificing field of view. Our Glass Domes are hemispheric in shape making them easy to mount directly to any surface.
Domes are available in custom sizes and substrates, including BK7, Sapphire, Germanium, ZnS, Silicon or other materials.
Factory Standard – Contact us for manufacturing limit or custom specifications.
Material: BK7 and more
Diameter: 20~300mm
Wall Thickness>1mm(Diameter20)
Surface accuracy: 3lambda
Dimensional Tolerance: +/-0.1mm
scratch & dig: 60/40
C-A:145+0/-0.05mm
Radius:R1=76mm,R2=80mm
Dome shall provide angular transmissions >=93%, between incident angles of ±25 degrees