Surface Quality and Material Selection
We offer our lenses in a wide range of substrates, including BK7, Fused Silica, N-SF11, Zinc Selenide, Calcium Fluoride, and Silicon. The material of construction largely determines the wavelength, and custom spherical lens are available for infrared, visible, and ultraviolet applications. For infrared applications in defence and security, environmental, medical or agricultural, ZnSe, ZnS, BaF2, CaF2, MgF2 or germanium substrates are usually selected. For visible wavelengths, we recommend Schott, Ohara, CDGM, or Corning Fused Silica.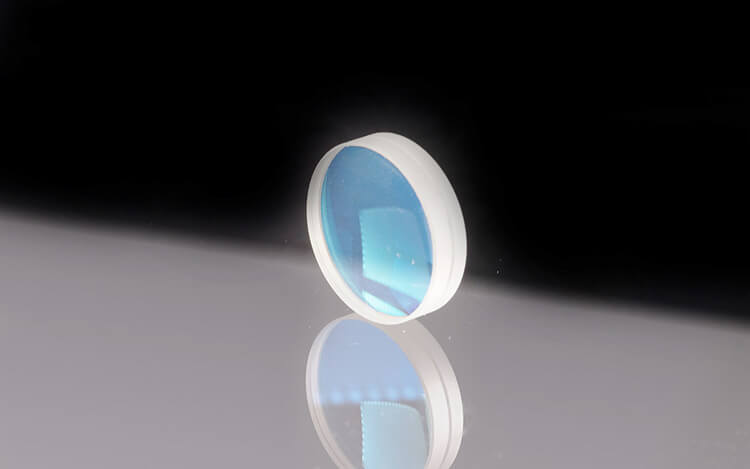 Surface quality ratings are an evaluation of the smoothness of a lens, and enable our spherical lenses to be selected to meet any wavefront and low-scatter requirements. This is especially important for laser applications, as surface imperfection in lenses have the potential to initiate laser-induced damage. The MIL-PRF-13830B rating system most commonly used in spherical lens manufacturing provides both a scratch and a dig number, given in an x-y format. Scratches are assigned a number from 10 to 80, with brightness of allowable scratches increasing as the number increases, and dig numbers represent the diameter of the largest allowable dig in 1/100th of millimeters. The total number of digs may not exceed the diameter divided by 20, and the sum of all scratch lengths with the specified scratch number may not exceed ¼ of the diameter of the optic.The standard quality for most optical applications is 40-20. Precision laser requires 20-10 surface quality.
Optical coatings provide fine tuning of the reflection/transmission ratios of our custom spherical lenses, and can also extend the life of optical components. Custom BBAR coatings are available upon request, in single or multi-layer applications.