Right Angle Mirror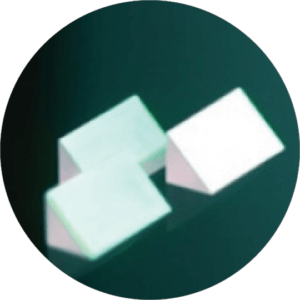 Shanghai Optics is a custom optics manufacturer with over 55 years of optics manufacturing experience. We can produce high end precision right angle mirror according to customer's specifications.
Reduce alignment time and improve system performance with Shanghai Optics' matrix of Right Angle Mirrors. Available with an enhanced aluminum or protected gold coating, these mirrors will reflect the incident light at a 90° angle and can be easily mounted in your optical system.
Factory Standard – Contact us for manufacturing limit or custom specifications.
Spherical tolerance: λ/4
Diameter: +0, -0.2mm
Surface quality: 40-20
Clear aperture: >90% diameter
Radius of curvature: +2%
Bevel: 0.2mmx45°typical
Thickness: +0.2mm
Material: BK7
Coating: Aluminum, gold, silver and more