Applications of Medical Device Assembly
Advanced diagnostic devices rely upon precision optics that allow medical practitioners a clear and unobstructed view of biological systems. Endoscopy, spectroscopy, and microscopy are just a few of the applications of medical device optics. Imaging, digital x-rays, and laser delivery all rely heavily on optics, as does laser delivery and illumination.
Rather than rely on invasive surgery, advances in fiber optics allow examination through endoscopes, laser delivery probes, and imaging conduits for optical coherence tomography. Minimally invasive surgery requires precision optical tools to provide a surgeon with feedback to guide the slender instruments and catheters inserted through minuscule incisions. Fluorescence microscopy is used to diagnose a wide variety of medical conditions, including COVID-19 by means of PCR tests. Otoscopes, ophthalmoscopes and retinoscopes are examples of simple optical assemblies that form the basis of everyday clinical practice.
Not only do the precision lenses, filters, and micro optics that provide the key function of each of these medical devices need to be manufactured to high standards for optimal function, they must also be sterilized and assembled in a clean environment by a team knowledgeable in medical device optics and medical optics.
Medical Optics Introduction
A brief introduction on Design of Medical Optics, Medical Device Assembly and Optics for Medical Devices from Shanghai Optics.
Medical Device Assembly at Shanghai Optics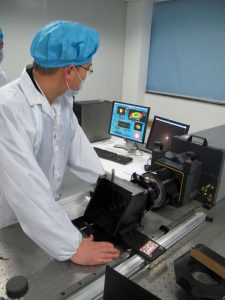 Medical device optics manufacturing comes with stringent requirements and unique challenges, but advanced process control and precise metrology allow us to produce high quality equipment that meet and exceed all applicable medical standards. Our systems are ISO 13845 certified, meaning we have demonstrated not only that we have the capability to produce high quality medical device optics, but also that our quality system is effectively implemented and maintained. State-of-the-art metrology equipment allows us to test the precision of each optical component and assembly, and you can have confidence that every medical device manufactured at our factory meets or exceeds all relevant standards.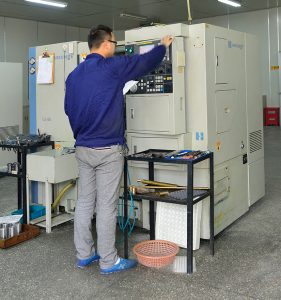 We can provide in-house diamond turning, injection molding, and precision machining as well as the optomechanical and electrical expertise needed for the manufacture and assembly of complex high performance optical devices.
Our engineering team has extensive medical assembly experience and we maintain clean room environments for the manufacturing and assembly of sterile devices.  From small batch to high volume production, our skilled team puts together medical devices in a cost effective and time efficient manner without compromising on precision or quality.
Our expertise in medical optics and optical design carries over to medical optics manufacturing and assembly, and we are able to provide consulting or design help at any stage of the process, whether you are drawing up rough plans or are ready to begin production of your prototype. We can also provide sterilization consultation and management. Please contact us to schedule a complimentary initial consultation.