Medical Device Optics Overview
Medical device optics play a key role in every type of medical technology, from diagnostics to treatment to cutting-edge research. At Shanghai Optics, we manufacture precision optical components for medical device development as well as a wide range of optical systems for medical and life sciences applications.
Optical devices for medical applications include optical components for medical imagery, medical laser, and other optic and photonics equipment. The medical arena has unique challenges and specifications. When it comes to optical components, reliable performance, and close tolerances are a must.  Advances in nanotechnology, medical imagery, and photonics technologies have pushed the envelope when it comes to both therapeutic and diagnostic medical optics. We are proud to be working on the frontier of optical development in the design and manufacturing of precision medical optics design, medical device optics, and medical device assembly.
Medical Optics Introduction
A brief introduction on Design of Medical Optics, Medical Device Assembly and Optics for Medical Devices from Shanghai Optics.
Examples of Medical Device Optics
Shanghai Optics medical optics have been applied to a wide variety of medical devices. A few examples include:
Disposable biomedical optics
Surgical tool tracking
Endoscopes
Fluorescence Imaging Systems
Medical laser
Ophthalmic lenses
Automated refractors
Portable ultrasound systems
Point of care testing
For instance, surgical tool tracking involves using several minuscule LED lights as markers, mounted on the surgical instrument. A binocular camera with a near infrared filter to block ambient light is used to follow the progress of the LED lights, and the exact coordinates of the tool at every point are extracted accurately through computer algorithms.
Fluorescent imagery is a powerful tool for creating images of cells, molecules, tissues, and even organs in a body. In fluorescence image guided surgery, key structures are labeled with fluorescent dye, which is excited during the surgery by means of a light source with appropriate wavelength. A carefully designed combination of lenses, filters, and cameras is used to obtain live images of the dyed component and surgical field, enabling the surgeon to make accurate incisions or maneuvers.
Fiber optic endoscopes allow minimally invasive surgeries, as a surgeon uses micro probes and catheters to preform surgeries through a very small incision. Fiber optic devices are the ideal tool to provide real time feedback to a surgeon who would otherwise be working blind, and fiber optic sensors can also enable better patient monitoring.
Micro Optics for Medical Devices
One of the most exciting areas of medical device development today is in micro devices that provide gentle, minimally invasive treatment options that were not possible fifteen, ten, or even five years ago. Micro-optics provide key diagnostic medical imaging, with tiny lenses that are in some occasions, just a few millimeters in diameter.
The manufacture of micro optical devices requires not only careful design and engineering, but also highly accurate and precise manufacturing techniques. At Shanghai Optics we pride ourselves for not only meeting, but exceeding every relevant standard when it comes to the manufacture of medical micro optics.
Medical Device Optics at Shanghai Optics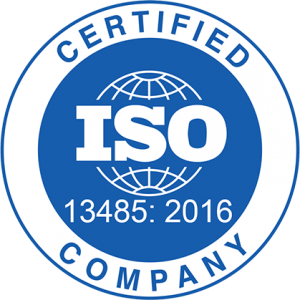 Our engineering team has extensive experience with medical device development, and a full range of in-house manufacturing and metrology equipment that enables us to create almost any optical components you might need. If you require a more complex optical system for your medical device our experienced team would be honored to work with you to bring your designs to life. Contact us to discuss your specific needs for design and manufacturing of optical devices for life sciences, or to schedule a free introductory consult.