Microscope Objectives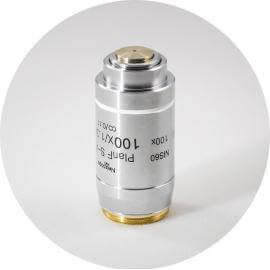 Microscope Objectives are the most essential components of any optical microscope. They are instrumental for fundamental image formation and play a vital role in determining the quality of images that the microscope is capable of generating. Objectives are also instrumental in determining the magnification of a particular specimen and the resolution under which extreme fine detail can be achieved.
Our ultimate goal is to offer useful magnification that allows minute specimens to be observed in great detail, thus exposing a hidden world of invisible objects that would otherwise remain unseen.
The objective is the most challenging component of a microscope to design and assemble, and is the first component that light encounters as it proceeds from the specimen to the image plane.
What are Custom Microscope Objectives?
Custom microscope objective lenses are for professionals that require a solution that is beyond the capability of off-the-shelf microscope objective lenses.
Most off the shelf solutions encounter the following limitations:
• Lack of precision to meet application's specific needs
• Narrow Field of View
• Low Numerical Aperture
• Short Working Distance
• Spherical Aberration
• Too expensive for volume production
Major microscope manufacturers offer a wide range of objective designs, which feature excellent optical characteristics under a wide spectrum of illumination conditions and provide various degrees of correction for the primary optical aberrations. Special front lens elements allow the objectives to be immersed in water, glycerin, or hydrocarbon-based oil.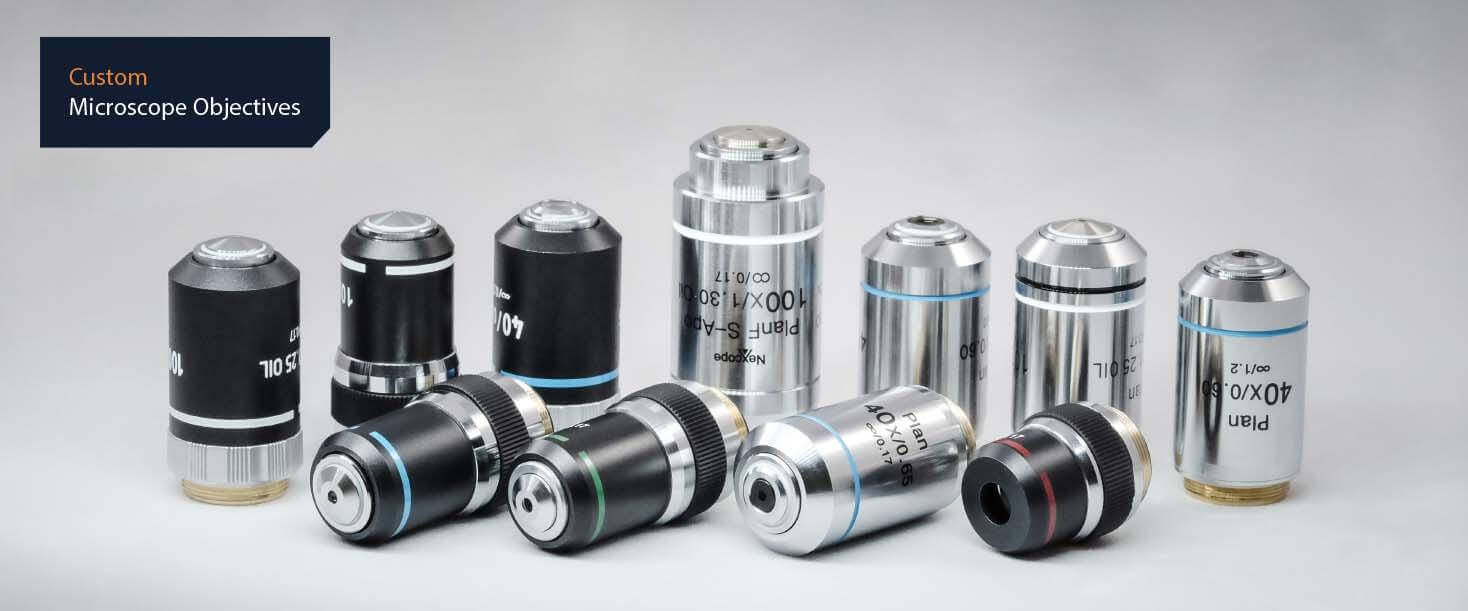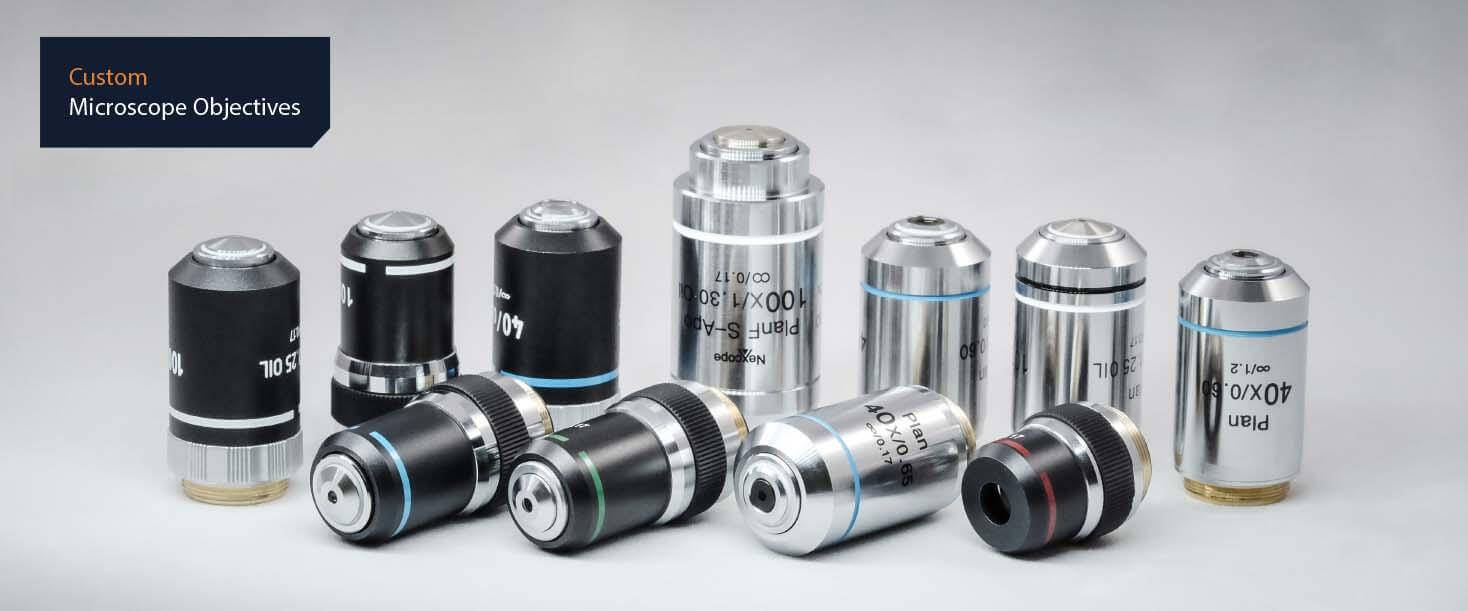 What are Shanghai Optics advantages over other major manufacturers?
Shanghai Optics Microscope Objectives are designed with the assistance of CAD, Solidworks and Zemax software using top quality glass having highly specific refractive indices. This enables us to produce microscope objectives that are very low in dispersion and corrected for the most of the common optical artifacts such as coma, astigmatism, geometrical distortion, field curvature, spherical and chromatic aberration.
By choosing Shanghai Optics, you will experience:
• High-NA, wide-FOV, long working distance, diffraction-limited resolution performance
• Top notch wave front, spherical and chromatic aberration over the entire FOV
• Customization of optical and mechanical requirements, including telecentricity, laser damage threshold and thermal sensitivity
• Volume Production repeatability, consistency from prototype to volume
• IP ownership, accelerated time to market, cost-competitive solutions
We specialize in design and manufacturing custom microscope objective for OEM applications that require custom solutions for sophisticated applications that cannot be achieved with off-the-shelf microscope objective lenses.
Pre-engineered Microscope Objective Design
iPLN APO Series
mPLN Fluor DIC Series
ePLN Fluor DIC Series
Plan Achromatic
Plan Achromatic – DW-PD Model
Plan Achromatic – DW-PD Model 2
Plan Achromatic – Oil, Water, Dry Plan Achromatic
Plan Fluorescence
Plan
Phase Contrast
Achromatize
∞ Phase Contrast
∞ Inverted
∞ Plan
Metallographic Long Working Distance Objective
Metallurgical Bright Field Objective
Aprochromatic and Semi-Apochromatic Objective
Our latest customized objective: Ultra Long WD 18mm 100X Objective