Optical Lens design is the process of designing a lens that needs a certain standard that is required by our customer. Shanghai Optics understands the optical performance and physical/environmental requirement that is necessary for producing custom optics. Combined with our low manufacturing cost and fast delivery service, we can make any design more feasible and affordable.
With over 55 years of experience in the optical system, lens design, assembly and manufacturing. We can supply complete optical design solutions from UV to visible to IR wavelengths, and our engineering service can help bring your vision to life from prototyping to volume production.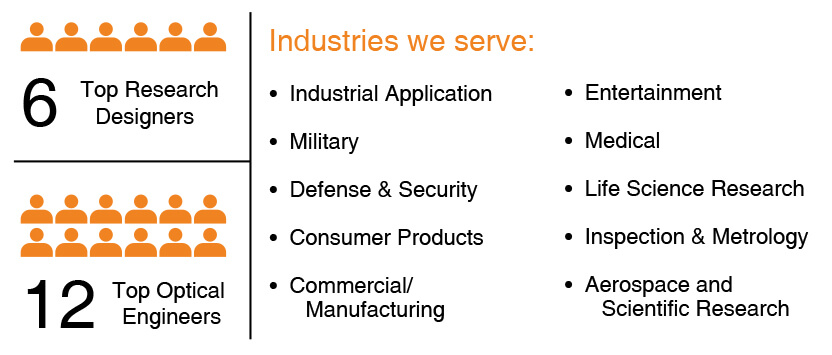 Overall Design Capabilities
Integrated optical and mechanical design, fabrication, assembly and in house testing assure the fewest delays in development and successful delivery of your products.  Our engineers work closely with optical designers to assist in balancing trade-offs between manufacturability, cost and performance during material selection and tolerancing phases of the design. The same engineering goes into design of meaningful acceptance test criteria for your project.
We provide unique and customer precision engineered solutions on a case-by-case basis. For many projects, we provide optical and mechanical design. We also provide mechanical design based on a customer supplied optical design.
---
Please contact our sales engineers for your custom Design Services & Capabilities solutions today.
Call us to find out more about our services at +1 732-321-6915 or our design services team info@shanghai-optics.com directly for free initial technical consultation.
Our Optics, Your Vision!