Opto-Mechanical Design
Design of the optimum lens barrel is much more than just providing a holder for the lens elements.  An optomechanical engineer is responsible for taking into account all factors of mounting a lens system that may introduce stress and strain at component level thus degrade image quality.  Every manufacturing process has problems that threaten to become black holes for development time and money that can use up resources and do serious damage to your delivery schedule and budget.  Shanghai Optics put 55 years of specialized design and engineering experience to work to help you steer clear of production black holes.
Our custom design services and streamlined production methods help us design production processes that consistently deliver resulted in:
Cost-effective solutions.
20% faster time to delivery for research and engineering projects.
20% to 30% faster time to market for manufactured products.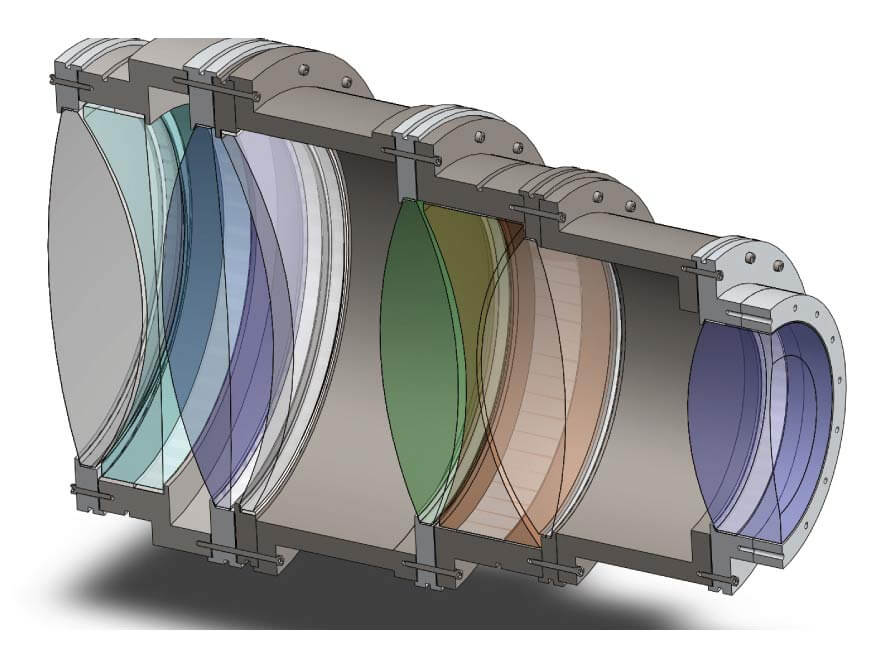 A detailed understanding of real-life optical applications
Members of our closely integrated design and production teams use their specialized skills and experience to create customized optical instruments, assemblies, and optical systems. We design and execute plans from initial concept and prototyping to final product manufacture.  And, we create each optomechanical design by:
Performing a detailed analysis at the initial RFQ stage.
Understanding the real-life difficulties of building custom optical instruments.
Considering the effect of environmental factors (stress, shock, temperature, vibration, and work environment) on the instrument.
Choosing materials meticulously to avoid functional failures caused by environmental, structural,or materials-related
Applying optimization practices from the earliest design stage to final production.
Our engineers' experience with high-precision optics and real-life use cases can help you deliver products that cost less effective without sacrificing the end results.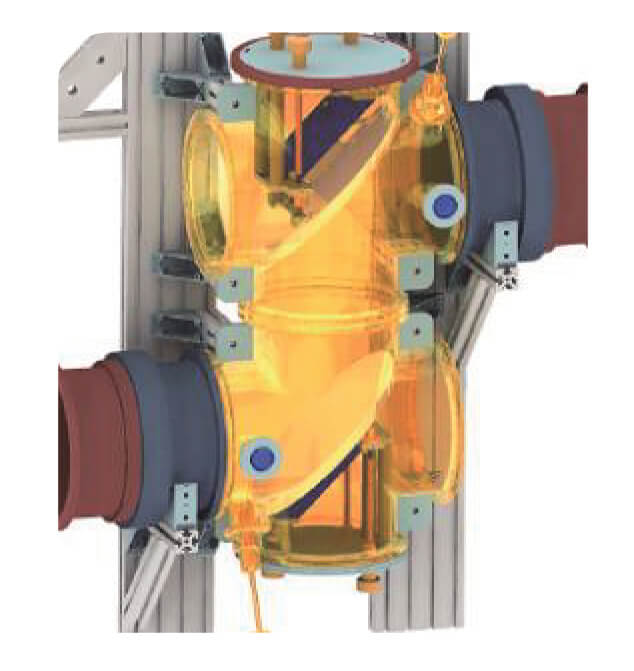 Designing for durability, consistent quality, and lower costs
Our tightly integrated teams of optical design and mechanical engineers use:
Individual Component design to maximize system stability.
Kinematic Design and Analysis to overcome optomechanical constraints of the instrument.
Achrotherm glass and housing material selection during design stage to reduce the impact of temperature fluctuation and passive compensation scheme to achieve heat-resistant design.
Vibration control to minimize impact of sensitivity of optical
Advanced adhesives and bonding techniques to reduce the weight and volume of the instrument and achieve a compact, more streamlined design.
We follow these design practices and MIL standards. The results: high-precision optical instruments that are durable,conform to specs and perform consistently, no matter how large the production run.
---
Tools We Use
---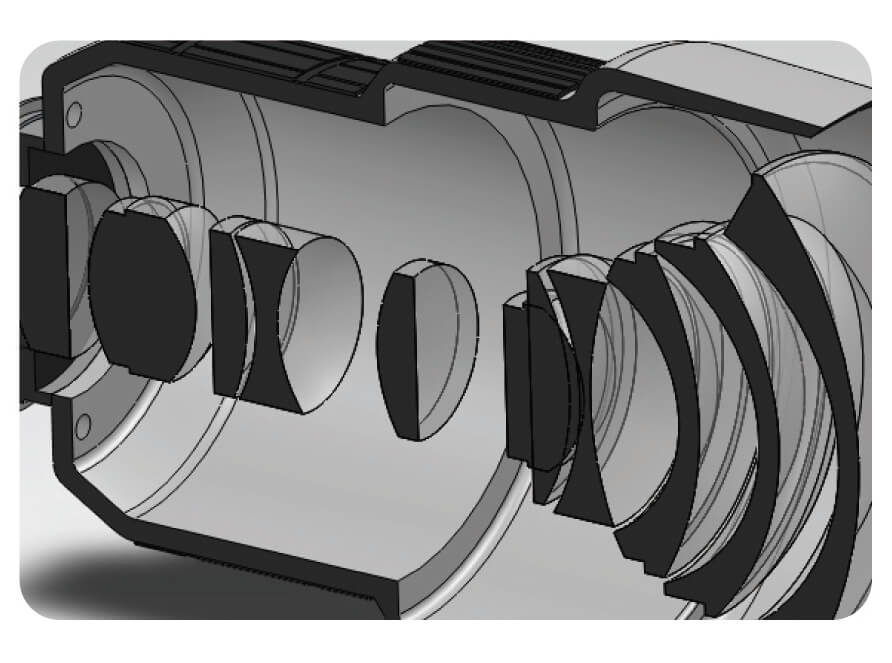 Choosing metals for strength, stability and support
Optics are just part of optical instrument design. Engineers must select materials such as metals for their weight, durability, cost, and stability in the finished product. Choosing the right metal for components is an important part of optomechanical design. We provide components made of a wide variety of metals, which include:
Aluminum alloy: Used in many brands and types of optical mechanical components. Components with a black-oxidized surface treatment are also available.
Copper: Used as thermal conductive materials, screws and abrasion-resistant materials.
Indium steel: Used for its good thermal stability.
Stainless steel: Used widely for structural parts, particularly vacuum instrument designs and manufacturing. We take extra care when we process small, threaded-diameter barrels.
Titanium: Used for its high stability and light weight, titanium is used in many high-end optical applications, despite its being difficult to process.
Discover how our optomechanical design services can cut the time, effort, and costs of building high-precision optical lens/assembly. Call our sales engineers today at 732-321-6915 or contact us at rfq@shanghai-optics.com. Or visit Build our own lens to start your design process today!