Telecentric Lenses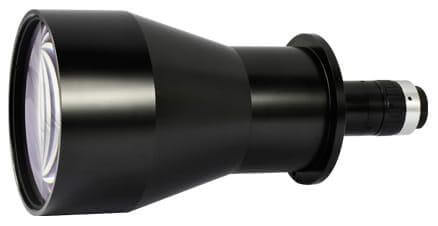 Pre-Engineered Telecentric Lenses: Don't have a complete design? No problem!
Our Pre-Engineered lenses give our customers the option to choose from a variety of preliminary designs based on what suits their application best. Just tell us your required specifications (dimensions, wavelength range, etc.) and our team of expert engineers will optimize our preliminary designs to meet your exact needs. This will save you the hassle of fully designing a product from scratch and help reduce or eliminate design fees!
To learn more, please feel free to contact us at 732-321-6915 or info@shanghai-optics.com.
Telecentric lens is a special designed lens especially for correcting optical parallax. It can prevent the image magnification change follow by the object distance change within a certain distance range. This application is very important for those objects are not in the same surface.
Shanghai Optics designs and manufactures various Telecentric lens for your unique application.
Benefits:
Ensures highest image resolution
High system accuracy
Industry Leading Price to Performance Ratio
Designed for True Factory Automation
Ruggedized Housing
Designed and assembled by SO
---
Please contact our sales engineers for your custom Telecentric Lenses solutions today.
Call us to find out more about our services at +1 732-321-6915 or our design services team info@shanghai-optics.com directly for free initial technical consultation.
Our Optics, Your Vision!